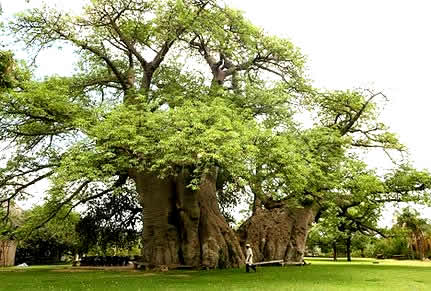 Musina, Limpopo is the most northerly town in South Africa and is close to the Great North road and the border post to Zimbabwe and thus, the rest of Africa! The rich copper fields in the North Country ultimately led to the founding and growth of Musina (then called Musina - the Afrikaans spelling).
In Prehistoric times the Musina tribe discovered the copper and called it 'musina', in their language this word meant 'spoiler'. The Musina tribe knew copper in the ore weakened the iron melted from it, hence the name. It was rediscovered in the 20th Century by prospectors. Today Musina, South Africa is the centre of a large iron ore, semi-precious stone, diamond, coal, graphite, magnetite and copper mining area.
The Dingola/Bulai Execution Rocks is about 20km west of Musina. This is the historic site which was used for the execution of major offenders by the Musina chiefs. The smaller offenders were executed on Small Bulai, just on the other side of the road.
Limpopo Valley National Park is South Africa's youngest and northernmost Park, declared around the historical archaeological site of Mapungubwe, and houses the fauna and flora of the Shasi area. Musina, Limpopo, South Africa boasts several other attractive parks including the Impala Lily Park & is well known for the abundance of the Great Baobab.
In fromnt of Musina's Civic Centre the Zeederberg's Mail Coach stands silently as a historic reminder of the bonds between South Africa & the old Rhodesia (now Zimbabwe) more than a century ago.
Musina offers the tourist to this region a variety of accommodation choices. The most exciting, of course, are the Game Lodges and Hunting lodges which offer photographic safaris as well as hunting safaris. Most of these also offer a variety of game and wildlife safaris. Then, of course, there is a wide range of B&B accommodation, lodges, guest houses and backpackers to choose from.