CLICK ON ARROW TO OPEN MENU
Information about the history and activities in and around Lephalale, formally know as Ellisras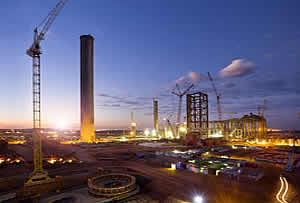 Lephalale, formally Ellisras, the "Heartbeat of the Bushveld" is known as a peaceful and tranquil town in the heart of the Limpopo bushveld where tourists will find excellent accommodation facilities ranging from luxurious game lodges and hotels to guesthouses and tented camps in rustic settings.
Lephalale is situated at the spur of the Waterberg Mountains in the north-west of the Limpopo Province, South Africa.The town lies approximately 60km from the Botswana border on the Mogol River, a tributary of the Limpopo River. Well tarred roads, a tarred airstrip and a daily bus service to Pretoria (Tswane) make this close-to-earth town easily accessible.
Lephalale is richly blessed with indigenous bush and wildlife, and is therefore sought after as a hunting area, offering many amenities catering for trophy as well as biltong hunting. The area around Lephalale offers wonderful game viewing experiences, including :
Apart from tourism, coal mining is the economic mainstay of Lephalale. The Grootgeluk ('good fortune') mine supplies coal for the Iscor steel smelter in Tswane and the Matimba Power Station, the largest dry-cooled power station in the world.
Lephalale was started on the farm Waterkloof as recently as 1960. The mild winter climate and moderate summer evenings make the town's surrounds a popular venue for star gazing and camping, and is malaria free.